The Postpartum Care You Deserve.
From our highly-functional underwear and bralette to uniquely contoured ice/heat packs, we've got everything you need to feel great about your arrival survival plan.
---
The "Revolutionary" FourthWear Postpartum Recovery Underwear
---
Romper called them "Revolutionary." Buzzfeed called them "Genius." Meet the Fourth Trimester essential designed to change with your body. Add one of our ice/heat packs to provide cooling comfort or soothing heat in all of the places most tender and affected by birth.
A must for your arrival survival plan.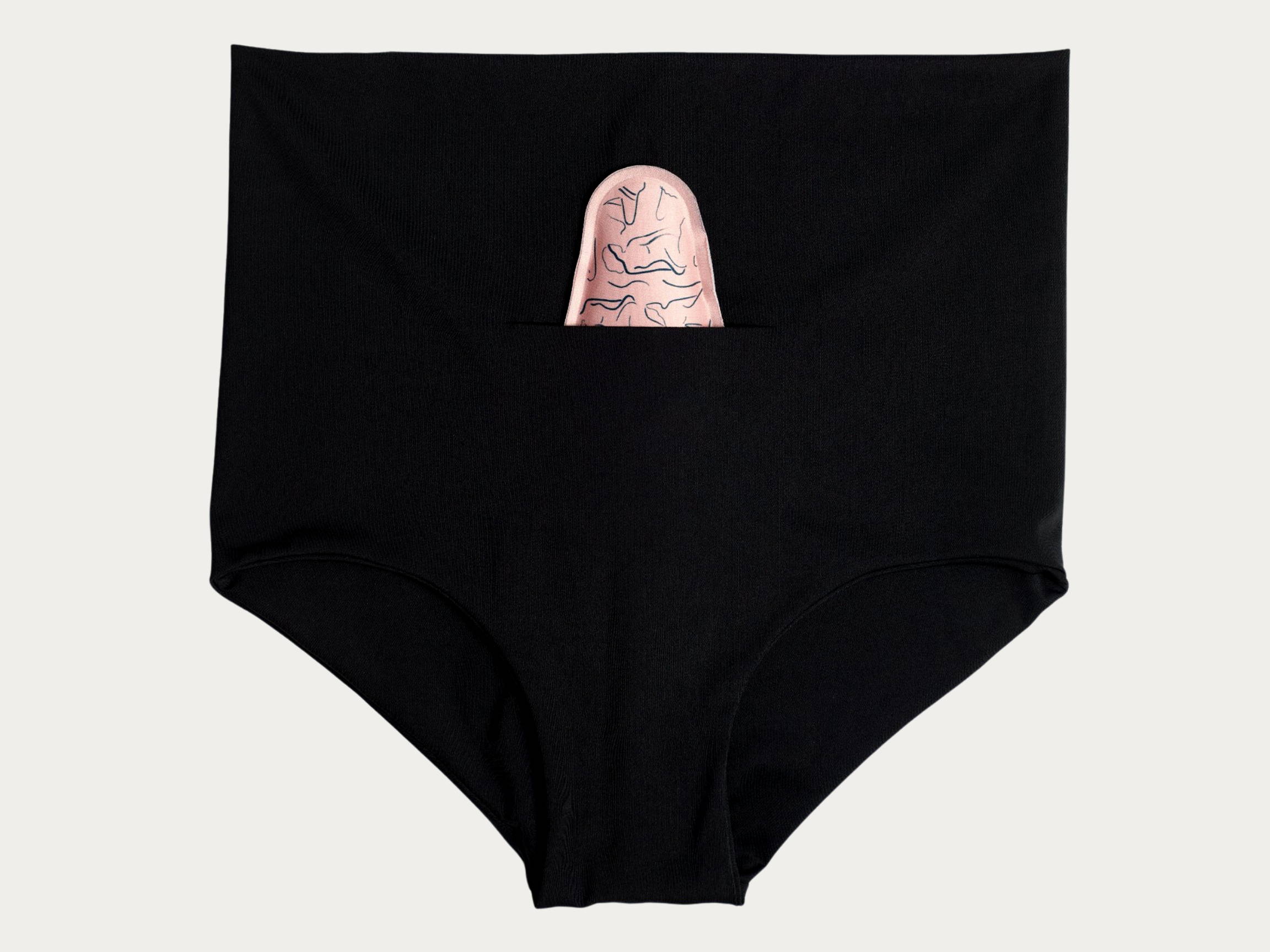 Postpartum Dream!! Superior Fabric + Construction
Kathleen K.
"The BEST Postpartum Undies! Nothing else even comes close. I tried making a "value pack" of cotton undies work (because I didn't want to spend the money) but I'm glad I just went for it and sprung for Nyssa! For reference, I was 165 lbs pre-pregnancy, 5' 8" tall (now 190 lbs at 31 weeks) and went with the XL as recommended. There's still room for my belly to grow a little in the XL...
Bought the bra, too = also dreamy!"
August 16, 2021


Wonderful
Mae G.
These were my favorite postpartum anything. Their quality and thoughtful design made me feel seen and cared for during postpartum in a way that wasn't disposable and dismissive as just a time to "get through". I gift them to every pregnant person I love. Thank you for creating them!
August 16, 2021


Best Postpartum Set on the Market
Jacklyn D.
This set was amazing! I truly couldn't have imagined not having the underwear in particular. Their compression level was comforting, but not painful, and the heat/cool pack picket was essential!
August 16, 2021


Best purchase of my pregnancy
Dana M.
As a bigger woman (size 20), the mesh hospital "one size fits all" underwear were tight, itchy and so uncomfortable. Luckily I had purchased these. The pads fit better in them and the ice pack pocket is also handy to carry the battery pack for my c-section incision drain/dressing.
They are super soft and comfortable, breathable and offer a slight compression that helps the incision heal. Every nurse and staff member was really impressed by them and many asked where they could get them, many because they wanted them for their own pregnancy. I'm about a week postpartum now and plan to wear these until fully recovered because they really are so much better than any other option.
August 16, 2021

6 Tips to Avoid Engorgement and Mastitis with Allyson Murphy, IBCLC
Allyson Murphy is an International Board Certified Lactation Consultant in private practice based in New Jersey. Engorgement can happen when a plugged duct presents as a painful hard lump in the breast; mastitis is an inflammation, sometimes caused by an infection, in the breast tissue which can cause pain, swelling, redness, and warmth. A passionate expert dedicated to supporting all breast/chest feeding parents, Allyson shares her best advice for avoiding the conditions and treating them if you're currently experiencing them.
A big source of stress during breast or chestfeeding is engorgement, clogged or plugged milk ducts, and mastitis.

It's normal to feel uncomfortably full when mature milk first "comes in" around day 3-5 postpartum. The chest may feel warm, very firm, and warm to the touch. This usually lasts for about 24 hours.

A clog or plug can feel like a hard spot in the breast or chest that doesn't go away after nursing or pumping. It's a blockage in the "tunnel" of the milk duct that prevents all the milk behind it from clearing. Unresolved plugs can lead to engorgement.

Clogs can lead to mastitis or inflammation of the tissues in the breast or chest. Symptoms include fever, chills, body aches, soreness, and redness over the affected area on lighter skin tones. Antibiotics are prescribed to treat it and frequent milk removal can help.
---
---